Do I have Dementia?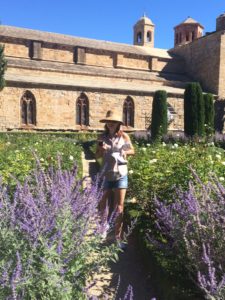 It all started when I arranged to meet my mum at Chinatown after her work about 2 years ago. I called her on her mobile phone to confirm the meeting venue when she was walking to the bus-stop near her workplace. After about 1.5 hour, she was no-where to be seen. I started getting worried… My mind ran wild on the possibilities that she might have met with an accident!! I called her on her phone and was relieved to hear her voice at the other end. I was dumbfounded when she told me that she was at home. She told me that her usual bus came and she boarded it out of habit. I couldn't believe my ears, we just spoke about our meeting in Chinatown before she arrived at that usual bus-stop and boarded her usual bus home. As she was still working and socially very active with her church activities and events, we dismissed it as humans are creatures of habits…
The red-light started flashing during the following Chinese New Year when my friend texted me to share that my mum had asked her the same question ("Is she your daughter?") three times during their MRT ride (which was only one MRT station away)! A nurse will always be a nurse. So instinctively, different hypothesis / possibilities ran through my head. Was she trying her best to be friendly? Was she just trying to find topic to make conversation? I finally admitted to myself that I could no longer make any excuse for her behaviour, and again dismiss this incident as "habitual". Red flag number 1 – Poor recent memory. Thanks to my 3 years of nursing education, I was trained to be observant to observe and watch out for signs and symptoms of recovery or deterioration in our patients. I put my radar up high and wide, and started monitoring my mum's behaviours and conversations, conducting my own mini assessments and tests on her. I also got feedback from loved ones, even her then-colleagues whom I would at times meet at conferences or events. Withdrawal from social activities was her second red flag. From being an extremely socially-active person who was hardly home to her wanting to stay home more often, becoming more unmotivated to go out and socialise, to the extent that she was not keen to attend her church routine activities and events. At the same time, feedback was also coming in at an increasing rate from every other aspects of her life about her increasing forgetfulness.
Are you worried about the possibility of yourself / your loved one suffering from dementia? No two persons are affected by dementia in the same manner.
Both late-maternal-grandparents had dementia during their final years. One participant from my seminar asked me if they were affected in the same manner. The answer was "No, no two persons are affected by dementia in the same manner." Although they both had changes in mood and personality, yet they displayed very different symptoms. My late-grandfather went from being a quick-tempered and quick to speak his mind guy to this mild, always smiling guy who hardly uttered a word except for the "PONG,PONG,PONG" during our occasional mahjong sessions. Yes, he was an avid mahjong player who played mahjong every weekend for most part of his life! Some parts of them do stay with them even when part(s) of their brains are affected by dementia. For him, the 'Language' part of his brain was obviously affected, causing him to hardly speak and only to raise his hand, nod at you and smile whenever spoken to. On the other hand, my late-granny became this impatient lady who would not hesitate to curse at you to show her displeasure as dementia affected the part of her brain controlling the control of anti-social behaviours. Before living with dementia, she was this kind, caring and gentle lady all her life. I had never witnessed her use a single curse word at anyone in my years with her. (Yes, I spent a lot of time with her when growing up and beyond! She was very dear to me, hence, it was extremely difficult for me to watch her deteriorate as her dementia got increasingly severe.)  I also observed role reversal in them. My late granny used to take care of every needs of her husband and he hardly explicitly demonstrated care and attention for her. When they were living with dementia, my grandpa started watching out for my granny and became protective over her and her needs. He even stretched out to hold her hand during his final moments. Aww, such endearing moments 🙂
Check out the following 10 warning signs of Alzheimer's from the Alzheimer's Association here:
MEMORY LOSS THAT DISRUPTS DAILY LIFE
CHALLENGES IN PLANNING OR SOLVING PROBLEMS
DIFFICULTY COMPLETING FAMILIAR TASKS AT HOME, AT WORK OR AT LEISURE
CONFUSION WITH TIME OR PLACE
TROUBLE UNDERSTANDING VISUAL IMAGES AND SPATIAL RELATIONSHIPS
PROBLEMS WITH WORDS IN SPEAKING OR WRITING
MISPLACING THINGS AND LOSING THE ABILITY TO RETRACE STEPS
DECREASED OR POOR JUDGMENT
WITHDRAWAL FROM WORK OR SOCIAL ACTIVITIES
CHANGES IN MOOD AND PERSONALITY
Since we are not geriatricians, it's always better to get it checked by a professional. By early this year, I decided that the symptoms seemed to be progressing and it was time to consult a doctor. Being highly concerned, hence, impatient to know the outcome, I opted to pay more and went to a private practice. I asked around for recommendation on someone who is good with dementia treatment and care, and my colleague told me to go to Dr Chong Mei Sian from The Geriatric Practice  at Mount Elizabeth Novena Specialist Centre. I made an appointment, we went there. Applying my healthcare professional's judgement lens, I found Dr Chong and her team to be very warm and professional. They made my mum feel at ease and comfortable while interviewing her to get as much information as possible so as to piece the picture together. Upon completing the initial interviews and assessments, Dr Chong patiently explained to me about what was happening to my mum. Of course, the usual blood tests, MRI and scans were needed for an accurate diagnosis. I explained to Dr Chong that it would be a lot more affordable for us to go to the public hospital to get those necessary diagnostic tests done. She was very understanding and open about it; and even advised me on what to inform the doctor at the public hospital. Her initial diagnosis was mild cognitive impairment, and her diagnosis was confirmed by the doctor at the public hospital after reviewing the results from the necessary diagnostic tests. Kudos to Dr Chong and her team!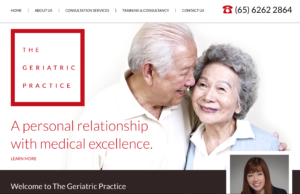 Phew, it's only MCI, it's not dementia yet! 🙂
According to HealthXchange.sg by SingHealth, MCI is different from dementia as it does not impair a person's ability to lead a normal life. Dr Nagaendran Kandiah (Senior Consultant at the Department of Neurology, National Neuroscience Institute (NNI), a member of the SingHealth​ group) explains that "MCI is an intermediate stage between the normal ageing of the brain and the more pronounced cognitive decline caused by dementia. These patients can still live independent, fulfilling lives including handle finances." Although people with MCI face a higher risk of developing dementia in later life, MayoClinic states that there are people with MCI who never get worse, and in fact there are a few who eventually get better.
According to MayoClinic, people with MCI may experience any or all of the following:
Frequent forgetfulness including forgetting important events such as appointments or social engagements.
Losing train of thought or unable to keep up with the thread of conversations / movies.
Overwhelmed by decision-making, interpreting instructions or planning steps to complete a task.
Having difficulty in way-finding around familiar environments.
Increased impulsiveness
Unable to show good judgment more frequently.
Above-mentioned change(s) is/are noticed by family / friends.
People with MCI may also experience emotional signs and symptoms like:
Anxiety
Depression
Irritability and aggression
Apathy
Awareness is the first step towards understanding and appropriate management. Upon knowing that my mum has MCI, I have informed my whole family about it. Now, everybody shows extreme patience and understanding towards mum. We readily forgive her and not get angry with her for her at times 'naughty' memory slip-ups like making you wait in vain as she forgot to show up for your lunch or dinner dates! Do not hesitate or fear contacting your family doctor / a geriatrician to confirm if it is dementia or not. It all starts with AWARENESS…

References:
https://www.healthxchange.sg/seniors/ageing-concerns/mild-cognitive-impairment-signs-symptoms
http://www.mayoclinic.org/diseases-conditions/mild-cognitive-impairment/home/ovc-20206082
---