Certified Eden Alternative Training 3-5Oct 2017. Don't miss it!
Join my friend, Sally Hopkins (Executive Director / Vice Chair Eden International Board), and her colleague, Marlene Grogan (Dementia Care Consultant), this October for an exciting 3-day journey into the world of person-directed care!
What: Certified Eden Associate Training has been changing lives for over twenty years. Being the most widely practiced, comprehensive approach to person-directed care, Certified Eden Associate Training has been proven to offer practical tools, resources, and inspiration that empower individuals and teams to initiate and maintain effective change in long-term care.
Where: Ren Ci @ Ang Mo Kio, 10 Ang Mo Kio Ave 8 Singapore 567727
When: 3rd – 5th October 2017 inclusive.
A Certificate of Attendance is issued leading to Certified Eden Associate status upon successful completion of course work 6 weeks after the 3 day training. Seats are limited: Avoid disappointment and register today to take the first step on your Eden journey.  Enrolments for this 3 day training close this Friday 8th September 2017 (unless there are any remaining seats available).
Click here for more information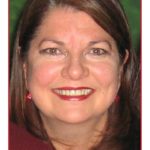 Sally has more than 30 years extensive operational and business development experience within the Aged Care sector. Since 2009 she has been promoting the Eden Alternative to Aged residential and community care organizations and individuals. Under her stewardship, many Edenising homes have been recognised in both National and International Awards including Eden Alternative Seedling Award and Nancy Fox Leadership Award.
As an Eden Alternative Educator and Community Visitor, she has a comprehensive understanding of the challenges individuals and organizations face when they first start their culture change journey with the Eden Alternative. She is also an educator in Dementia Care.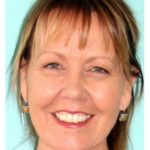 Marlene is an Eden Associate, Eden Community Visitor and Eden Trainer with 25
years' experience in the Aged Care Sector, predominantly in Community Care. Marlene has worked for Alzheimer's WA (AWA) for 17 years working alongside the Leadership Team developing their Centre Based Respite Settings in Regional and Metropolitan Western Australia.
Having been introduced to the Eden Philosophy in 2000 Marlene attended the Eden Associate Training and with the support of AWA introduced the Ten Eden Principles at Hawthorn House in Albany, this being the first Respite Community Cottage to gain full Eden Registration in Australasia in 2008, then in 2010 Marlene relocated to Perth and supported the Mary Chester Team to implement the remaining Eden Principals in 2013.
Marlene currently works with the Dementia Partnership Project as a Senior Consultant supporting other Day Centres to implement change to enhance the experience and improve the quality of life of people living with dementia who access community support and services.
---